About Us
Life Design was founded in 1989 to help release people in their life passion and strengths, and to make leadership teams more effective. We do this by providing:
a much more accurate way to discover your primary motivations and focus your next steps,
a consulting process leading to more effective leadership teams where each leader is functioning in the places where they add the most value, and
quality leadership development and life planning seminars.

Mission and Vision:
Mission: To make organizations more effective in accomplishing their mission by discovering and leveraging the strengths of each leader to achieve optimum results through the team. To help release many individuals into their life purpose, energized and fulfilled by the correct application of their motivations, gifts, and strengths. .
Vision: People who have focused their motivations and strengths to fulfill their primary purpose in life, and leadership teams functioning at optimum effectiveness in relation to their mission/vision.

Sr. Consultant and Founder Ken Sill: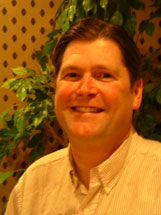 Ken received his M.S. degree from R.I.T. in Human Resource Development, with focused coursework in career planning, training, and organizational development. His B.S. degree is from Cornell University with a major in Human Resource Management.
In addition to managing the Life Design agency and serving as Sr. Consultant (for management teams and individual clients), he also taught as an Adjunct Professor in the Master of Strategic Leadership (MSL) Program at Roberts College from 2005-2010.
Before founding Life Design, he worked as a Human Resource Manager, a Training Developer, and a Counselor. He also taught career seminars for Life Pathways for 5 years, which was then a part of CFC (founded by Larry Burkett). Ken has 3 grown children and now lives in Louisville, KY.
Leadership Teams:
We work with leadership teams to help them understand the operating styles and motivations of each leader, and then apply their individual strengths in the most effective way. This includes finding the best match of their motivational design to the overall mission of the organization.
Individual Career Consulting:
For the individual career consulting, we obtain the information through an internationally unique interview process, which enables us to give you a much more accurate picture of your motivations than can be obtained through the "preset question" (testing) approach. About 90% of our clients are professionals who are 5 - 20 years into their career.
Seminars:
We offer leadership and career seminars in which we take you through some standardized assessments (because we cannot do the individual interview approach in large groups) to determine temperament, strengths and interests. The second portion of the seminar varies based on whether it is focused on organizational or individual applications. Please call us at 585-281-8190 to discuss your needs.